Sweetest Taboo Fetish Mascarade Party
February 14, 2020 08:00 PM until February 15, 2020 03:00 AM
We present an event like none other. A Valentine's Masquerade party for Singles, Couples, and Groups.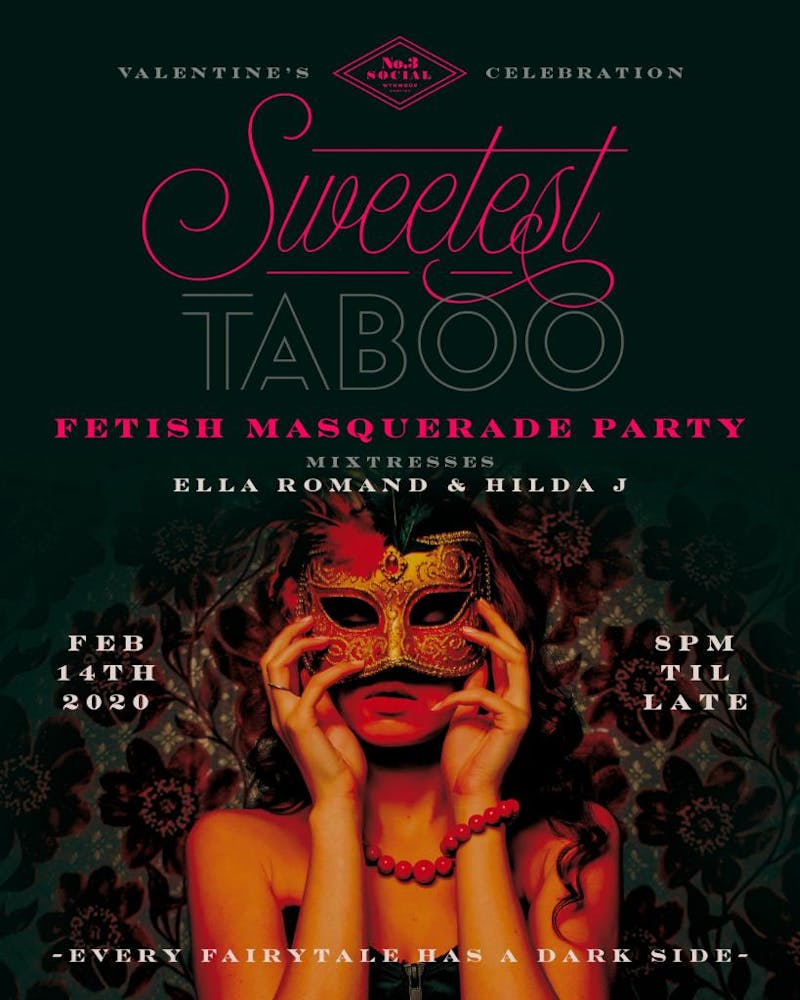 Get dressed to the nines—mask and all—and bring your sweetheart or your group of friends to the Valentine's Masquerade Ball at No. 3 Social Rooftop Bar and Lounge. (Black Tie and costumes optional)
*A romantic evening for couples!
*A fun night of dancing for singles or a group
FOR RESERVED TABLES -BOTTLE SPECIALS TEXT 917.304.5755
Social Delights
Up the cascading steps of the Wynwood Arcade, above the painted streets and art-laden walls of Wynwood, guests can discover the eclectic charms of No.3 Social, Southbound Hospitality's rooftop lounge introduces guests to a tropical realm of art, comfort and flavor, where they can enjoy a selection of globally-inspired street foods, all with a Florida cultural and culinary influence; accompanied by a bar program that features vibrant cocktails inspired by local ingredients, a carefully selected wine list, and craft beers.
Social Events
No.3 Social is alive with music: DJs spinning, live bands, a carefully crafted social soundtrack influenced by past and present, all as a backdrop to events inspired by the Wynwood community. Whether the sun is setting over the Wynwood Arcade, or the sky is dotted with stars, guests can enjoy the soulful and eclectic vibes of this unique space, becoming part of the artistic and cultural nuances that make Wynwood famous.
www.no3social.com